Peter Roney should be stripped of degrees, for ADMITTED Fraud of UQ..
Below the TEXT and/or images, are the URLs/hyperlinks to the many aspects of this topic.
I am publishing this, because the present FRAUD & CORRUPTION in QUEENSLAND and now AUSTRALIA has occurred,

only because the CORRUPT labor political system in Queensland, [and now Australia], has made the judiciary corrupt and thus the whole legal profession utterly corrupt.

SEE WHAT I INTEND TO DO ABOUT IT !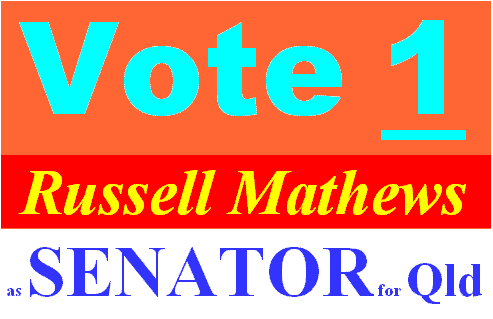 CLICK on image => My Election HOMEPAGE
The University of Queensland IS CORRUPT in many ways throughout the whole organization and I have the evidence to prove it. Still, now that this is PUBLIC, THAT PETER RONEY DEFRAUDED THE UNIVERSITY OF QUEENSLAND as well as the Commonwealth of Australia, The University of Queensland has to make a decision, even if it is to continue its corrupt conduct.

Maybe this corruption to which Peter Roney has admitted, is not his only corruption. Surely this action he discloses is simply a mark of his character. This is the type of person that labor promotes. I doubt that Queensland labor that promoted Peter Roney and Christine Roney, knew of this document. Maybe they knew of some other criminal acts of his or of Christine Roney, and that was the reason to promote them. NOW, since Queensland labor KNOW Peter Roney's ADMISSION OF EGREGIOUS FRAUD has been published, it will be interesting to see what they do. There are many possibilities but I warrant that Peter Roney will not be sacked ot have his status or qualification revoked. If a sufficient number of Queensland voters [ie 14.28567142856714285671.....% of the Queensland voters - at a half senate election quota], want an anti-corruption Senator in Canberra, I will be able to debate the labor corruption in Queensland in my maiden speech in the Senate, and we can see what response we receive from labor then.

Peter Roney and Terence Joseph Mellifont are typical of labor parasites whose wives are promoted by labor to the judiciary. Is it any wonder we have such a corrupt legal system in Queensland? This corruption must be defeated.