Queensland labor criminals' wives appointed to the Judiciary
Posted:
Fri Apr 03, 2009 10:51 am
Wives of Queensland labor criminals appointed to the Judiciary.
Below the TEXT and/or images, are the URLs/hyperlinks to the many aspects of this topic.
I am publishing this, because the present FRAUD & CORRUPTION in QUEENSLAND and now AUSTRALIA has occurred,

only because the CORRUPT labor political system in Queensland, [and now Australia], has made the judiciary corrupt and thus the whole legal profession utterly corrupt.

SEE WHAT I INTEND TO DO ABOUT IT !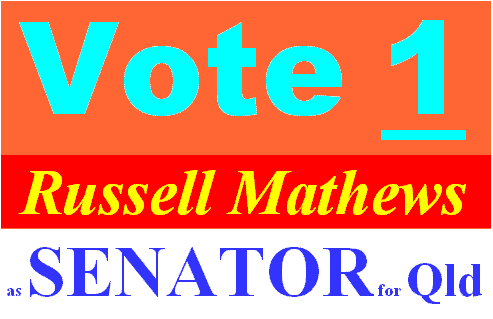 CLICK on image => My Election HOMEPAGE

Queensland labor has a penchant of appointing the wives of labor criminals to the 'judiciary' as with Julie Dick wife of the labor parasite and struck-off, now ex-solicitor, Terence Joseph Mellifont.

Now, since Julie Dick was appointed a FULL TIME judge to the DISTRICT COURT, and Ms Christine G Roney was appointed as a part-time Magistrate to the Magistrates Court, it seems the corrupt labor are doing more ranking in their promotion of the wives of criminals to the Queensland Judiciary. Do they believe that Terry Mellifont's corruption has been more beneficial to labor than has Peter Roney's? Afterall, Terence Joseph Mellifont has been linked, together with his wife Judge Julie Maree Dick, to ELECTORAL FRAUD in Queensland.