Below the TEXT and/or images, are the URLs/hyperlinks to the many aspects of this topic.
I am publishing this, because this corrupt situation in my family has been allowed to occur,

only because the CORRUPT labor political system in Queensland, [and now Australia], has made the judiciary corrupt and thus the whole legal profession utterly corrupt.

SEE WHAT I INTEND TO DO ABOUT IT !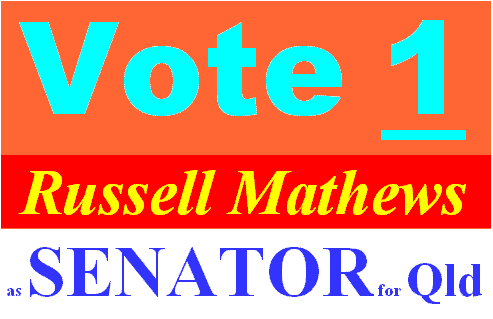 CLICK on image
Definition of 'Stealing'
The Queensland Legislature, in the Criminal Code of Queensland, in explaining, he nature of Stealing, wrote:

What is "stealing"


155.(1) A person "steals" anyone's property if the person—
(a) fraudulently takes the property or converts the property to the use of the person

or anyone else

; and
(b) for the stealing, actually moves the property or otherwise actually deals with the property by some physical act.
(2) A person takes or

converts property fraudulently

if the person

acts with intent

to—
(a)

permanently deprive the other person of it

; or
(b) use it as a pledge or security; or
(c) part with it on a condition about its return that the person may be unable to perform; or
(d) deal with it in a way that it cannot be returned in the same condition; or
(e) if the property is money—use it at the person's will, even if the person intends to repay the other person afterwards.
Coral's ABUSE of her BLIND MOTHER amounts to EMOTIONAL & FINANCIAL ABUSE of the ELDERLY.

This is the CRIMINAL CONDUCT, for which Coral McVean and Hugh McVean, each face 14 years in Gaol.

Relevant Qld Criminal Law re FRAUD as FIDUCIARY by Coral & Hugh McVean

TRESPASS
if I visited my mother
TRESPASS
if I visited my mother.